Table of contents: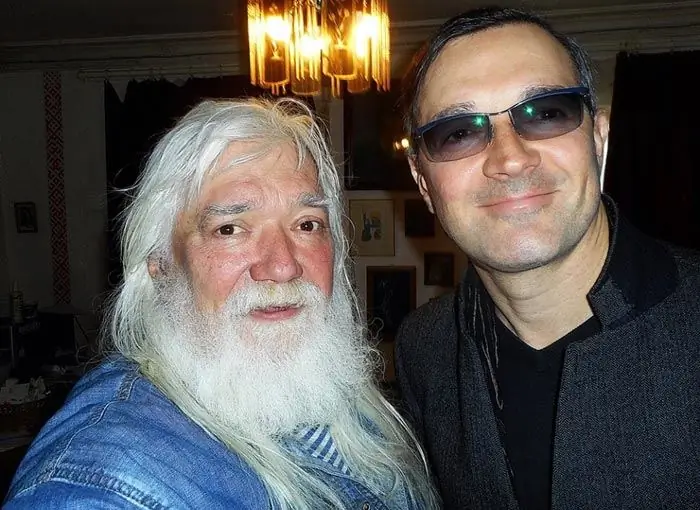 Vadim Mikheenko was born on February 4, 1952 in Leningrad (St. Petersburg). He is a Soviet theater and film actor, as well as a poet, teacher and theater figure. He writes prose and poetry under an assumed name - Dima Kerusov. There is a son - Yegor Beroev, who is also engaged in acting.
Biography of Mikheenko Vadim Ivanovich
There is no information about the artist's early childhood. It is known that his father worked in the KGB in the finance department. Vadim studied at a theater university, and then continued in graduate school. From 1972 to 1973, the young man worked in the Krasnoyarsk, and then the Riga Youth Theater. After some time, Vadim Mikheenko moved to the theater. Moscow City Council, and a little later to the theater of the Soviet Army.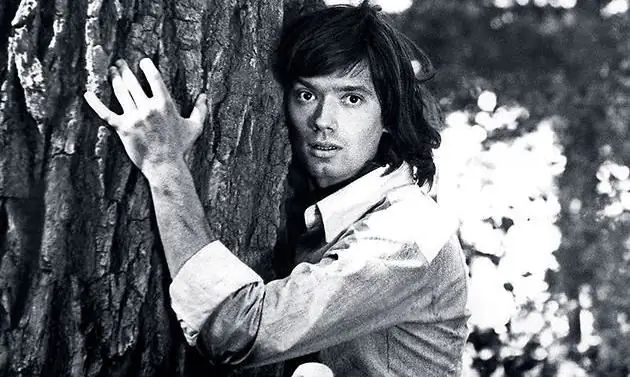 The talented actor directed the theater of dance and pantomime "Terra Mobile". In addition, Vadim helped those who wished to learn acting not only in Russia. In many interviews, Mikheenko said that before moving to Moscow, he became seriously interested in tourism. Heeven managed to live in a datsan, and then changed his worldview and became a hippie. At this stage, the biography of Vadim Mikheenko does not roll for the better. The young man began to use drugs, but managed to stop in time.
Creative activity
In 1970, Vadim Mikheenko began acting in films. His first works were: "The color of white snow" and "Salute, Maria!". But, wide popularity came to the actor in 1975. Then Mikheenko played in the film "To the End of the World …". He got used to the image of Volodya, who, according to the plot, decides to run away from home, tired of parental total control. A distant relative of Simka reacted positively to his idea. She also wanted to run away from everyone in the world. Throughout the adventure, the young understood. that they love each other.
After a while, Vadim played the main roles in such films as "Double Overtaking" and "Trap for Jackals". You can also note the popular works of the actor: "Torpedo bombers", "Serving the Fatherland" and "The Life of Klim Samgin". In the mid-1980s, Vadim Mikheenko decided to end his acting career.
Private life
In his interviews, Vadim said that he had been married many times. But with only one woman he had a sea of emotions, both good and bad. At one time, Vadim was married to Elena Beroeva. Together, the couple in love lived a little - nine months.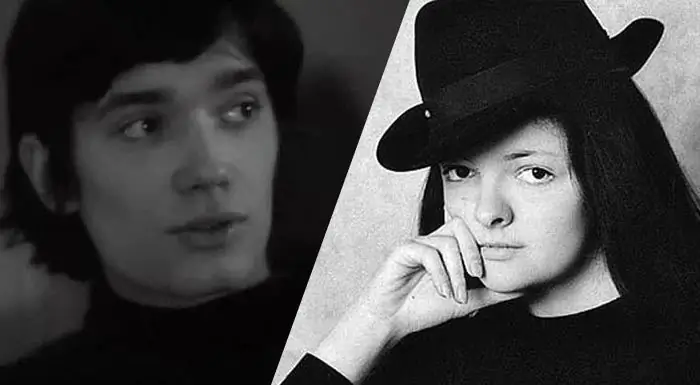 In his revelations, Mikheenko mentioned that his mother-in-law disliked him at first sight. He was an ex-hippie who didn't haveown housing. The woman wanted another husband for her daughter. If not for Elena's pregnancy, then her mother would have done everything to get them divorced.
About this marriage, Mikheenko said that if they had time to think about the relationship, then everything could have turned out differently. But Elena's mother invaded their couple, and the romantic relationship came to an end.
However, Vadim Mikheenko and Elena Beroeva continued to meet secretly even after the divorce. Everyone around understood everything perfectly. He and Elena had a crazy affair. Vadim himself spoke of Beroveva as a wonderful woman and mother. On October 9, 1977, the couple had a son, who was named Yegor.
Vadim Mikheenko and Egor Beroev
Vadim said that their son Yegor was often sick. Elena tried to treat him at home as prescribed by the pediatrician. But one day he still had to be taken to the hospital. On this day, little Yegorka screamed incessantly. When Vadim came home from work, Elena collapsed from fatigue. He told his wife to go to bed, and he began to sit with the child. At night, Vadim realized that his son was worse and called an ambulance. Doctors prescribed antibiotics and sent them to the hospital.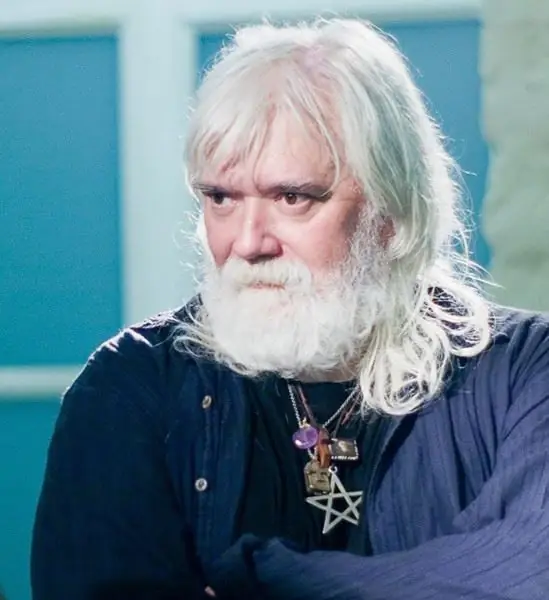 At one time, Vadim went on tour. Once again, Mikheenko came from a tour and could not enter home. His belongings were put out the door. The actor wanted to talk to Elena, but she only shouted for him to get out to Katya Durova. Mikheenko immediately realized that this was the work of his mother-in-law. For several months Vadim lived with his friends. He met his wife and son on neutral territory. Elena left Vadim andEgor alone so that they spend more time together. Egor missed his father very much.
Soon, at the insistence of her mother, Elena filed for divorce. Egor's court left him to live with his mother. After that, the actor decided to return to St. Petersburg and entered graduate school. Vadim tried to visit his wife and son as often as possible. After some time, Mikheenko was shouted into the phone so that he would not come again. Elena said that she was married and would not let her see her son.
When Egor got older, Vadim dared to call them at home. However, the son was not happy and hung up. Mikheenko said that Elena was very angry with him and turned her son against him. And for some reason he only blames himself for this.
Filmography of the actor
Vadim Mikheenko took part in a huge number of films.
"Salute, Maria!" - 1970.
"The color of white snow" - 1970.
"House on the Fontanka" - 1972.
"To the end of the world…" - 1975.
"Time has chosen us" - 1976 and 1978.
"Nickname: Lukács" - 1976.
"Firehead" - 1980.
"Serving the Fatherland" - 1980.
"We and our baby" - 1980.
"December 20" - 1981.
"Silva" - 1981.
"Torpedo bombers" - 1983.
"High standard" - 1983.
"Double Overtaking" - 1984.
"Jackal trap" - 1985.
"Life of Klim Samgin" - 1986-1988years.
"How to become a star" - 1986.
"Burglar" - 1987.
Many viewers are upset that Mikheenko interrupted his acting career so early.
Recommended: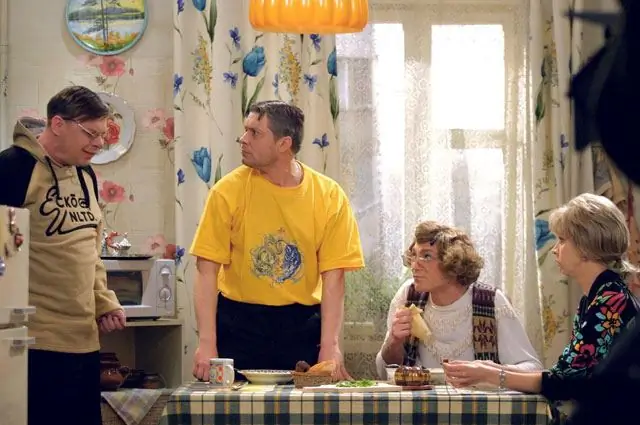 Belogolovtsev Sergey is a Russian actor, comedian, showman, TV and radio host. Most viewers met the artist after his participation in the Magma KVN team, the sitcoms 33 Square Meters and O.S.P. Studio". He also plays in non-repertory productions of "You are my sunshine", "In high heels", etc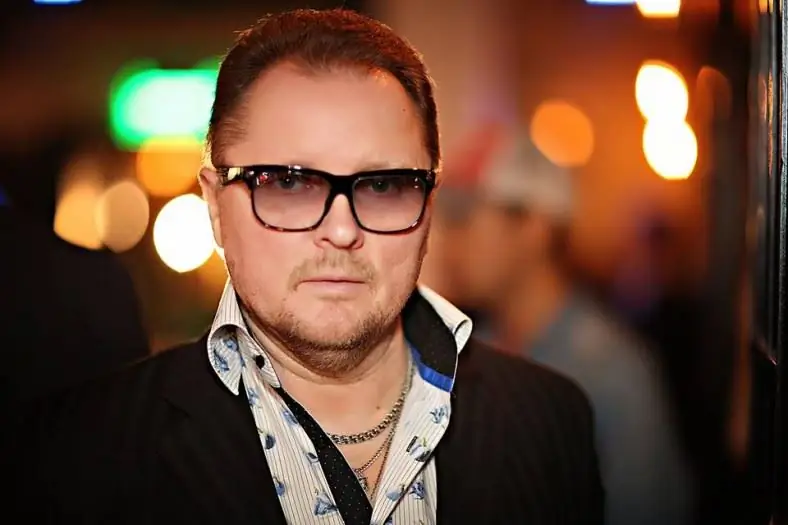 Leonid Dzyunik is a Russian producer and actor. Head of the Special Projects Department at Universal Music Russia, General Director of Constanta Production. In the past - the concert director of musical groups Smash! and Tatu. He is the director of the performer and actor Alexei Vorobyov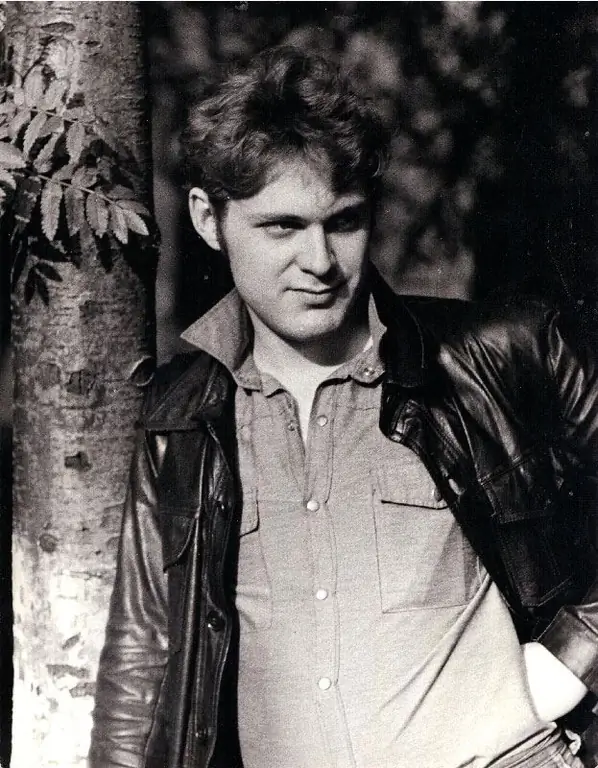 Fame for actor Vadim Kurkov came after filming the romantic film "You never dreamed of". His character, cheerful and sympathetic Sashka, was remembered and loved by the audience, despite the fact that the role was of the second plan. The actor played him brightly and interestingly. It is worth noting that the fate of Vadim Kurkov suddenly ended, and this role remained one of the most significant for the actor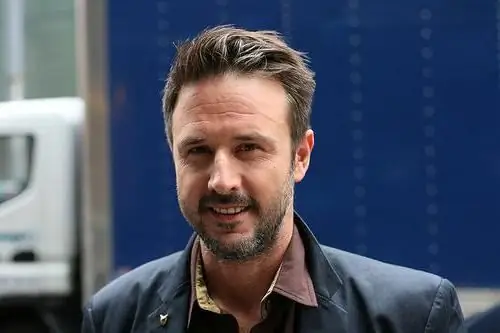 David Arquette is an American actor, screenwriter and producer. During his long career, he worked on dozens of different projects. Most of all, he was remembered by the audience for his roles in the film "Scream", as well as a number of popular TV shows. However, let's find out more about this talented man and actor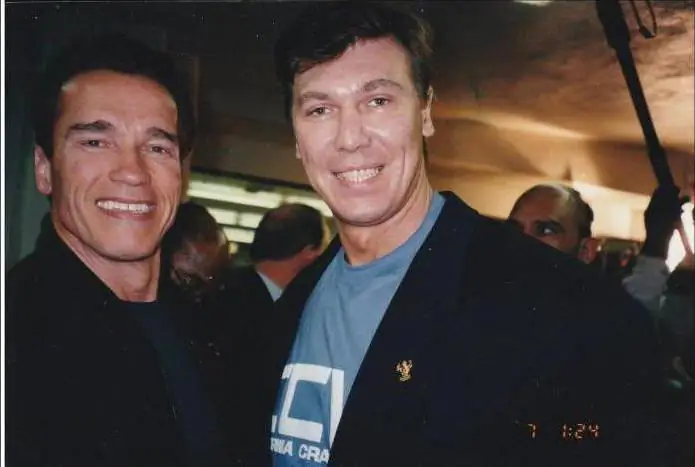 The fate of Sergei Ruban is an excellent example of what a person can achieve with will and diligence. Sergey was an ordinary Muscovite from Taganka, years of hard training turned him into a strong man, the first arm wrestling champion in the history of the USSR and one of the heroes of the Guinness Book of Records